From Our President…
We would like to take the opportunity to say "Thank you!" for your consideration of Galvas Construction, Inc. It is the goal of our entire team to open the door to a smooth and rewarding construction experience, every step of the way.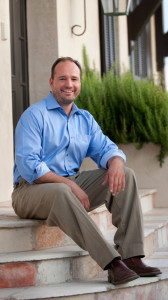 The road to your dream house is paved by working with the right professionals. Our experience and expertise make the process comfortable, giving you peace of mind for your piece of paradise. Our team is approachable and friendly, maintaining constant professionalism while getting the job done. We value our lasting relationships with all parties involved, from clients to sub-contractors and architectural review boards.
We hope you get a sense of our dedication, work ethic and sense of style as you move through our story. We look forward to working with you now and in the future and appreciate the opportunity to exceed your expectations.
President
John Galvas
john@galvasgc.com
Accounting Manager
Nichole Lamm
nichole@galvasgc.com
Office Administrator
Christy Lloyd
gcadmin@galvasgc.com  
Construction Manager
Clay Keith
clay@galvasgc.com 
Site Foreman
Sean McGlaughlin
sean@galvasgc.com
Superintendent
Redus Coggin
redus@galvasgc.com