Just as selecting floor finishes, lighting and paint colors define the overall aesthetic of your home, the kitchen backsplash is an opportunity to put personal style on full display. The space between the cabinets and countertop might seem small, but this area packs a punch and can easily become a focal point of the room. It pulls the whole kitchen together. Do you prefer subtle shades or loud hues, neutral materials or notice-me details, traditional or contemporary? We're sharing a few inspiration images to help inspire the right choice for your kitchen backsplash.
Mix materials in the same color palette.
Select a single color family and keep the overall main shade consistent while mixing in various textures and styles. Complement the cabinets and countertop with a similar neutral shade and add interest with unique finishes or accents. Notice the bold shape of the backsplash in this Galvas Construction project.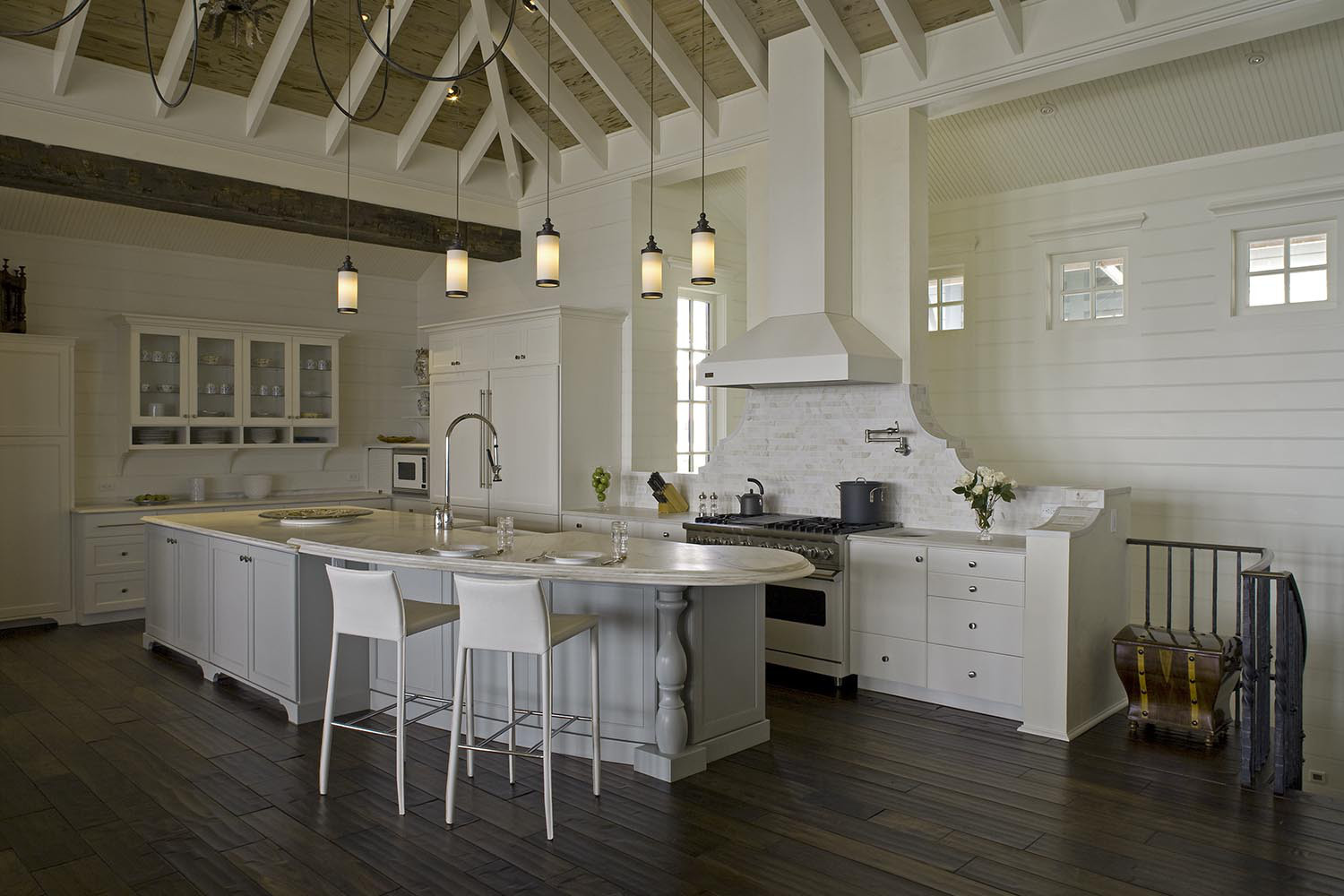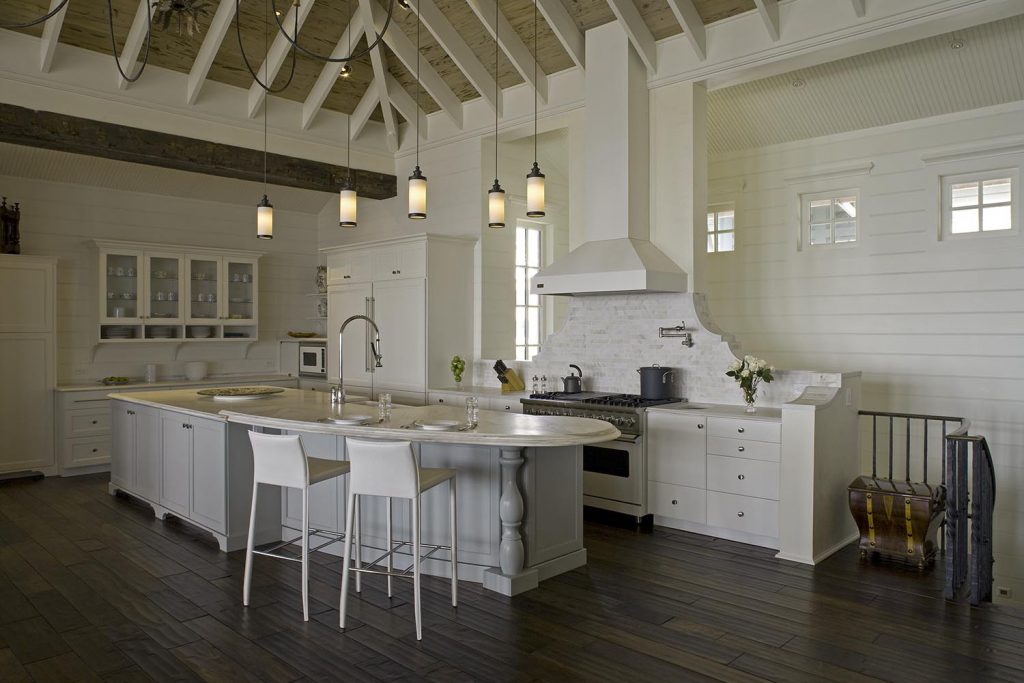 Keep it simple.
If the rest of the home leans toward a minimalist style, continue the look in the kitchen as well. This home features a streamlined design without fuss or clutter. The backsplash is quite simple but still makes an impact in the room, with its contrast color and texture that is noticeably different from the wall and cabinet space that flanks it.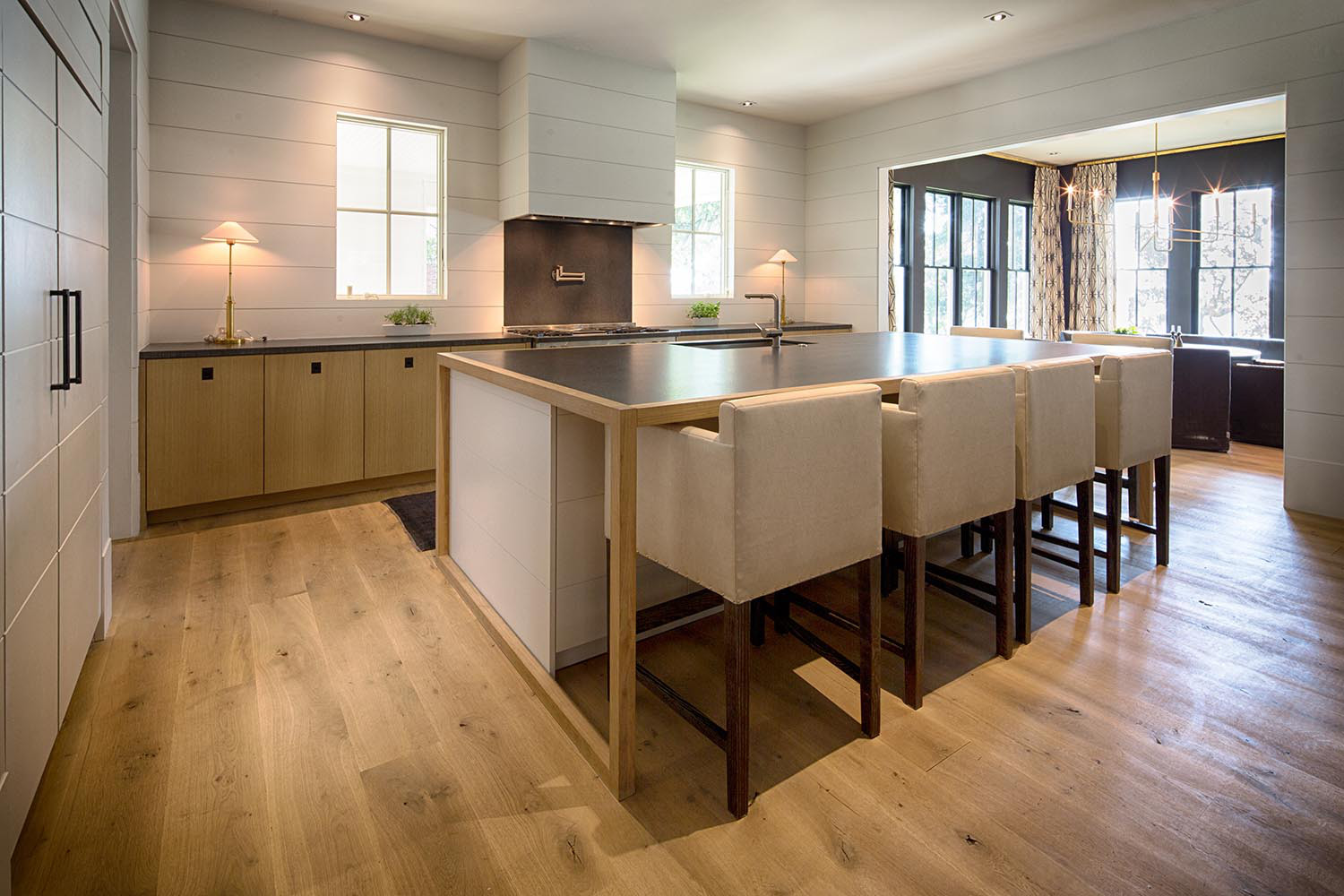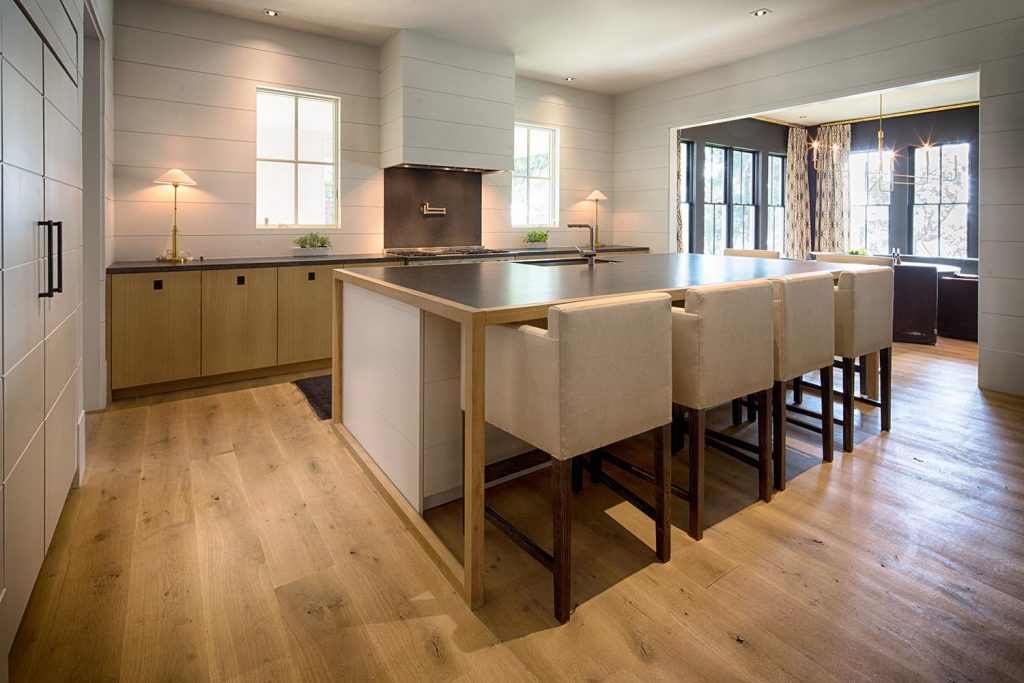 Don't be shy.
When a room involves as many eclectic elements as this one, the backsplash can easily be dethroned as the centerpiece of the room. By selecting a strong material that commands attention, the backsplash becomes a way to connect all visible elements. Countertops can also dictate the color and style of the backsplash, as it did in this Galvas Construction project where metallic tiles were used to mirror the sleek appliances and cool shade of the counter surfaces. Consider using brushed stainless steel, antique brass or glass tiles for more attention.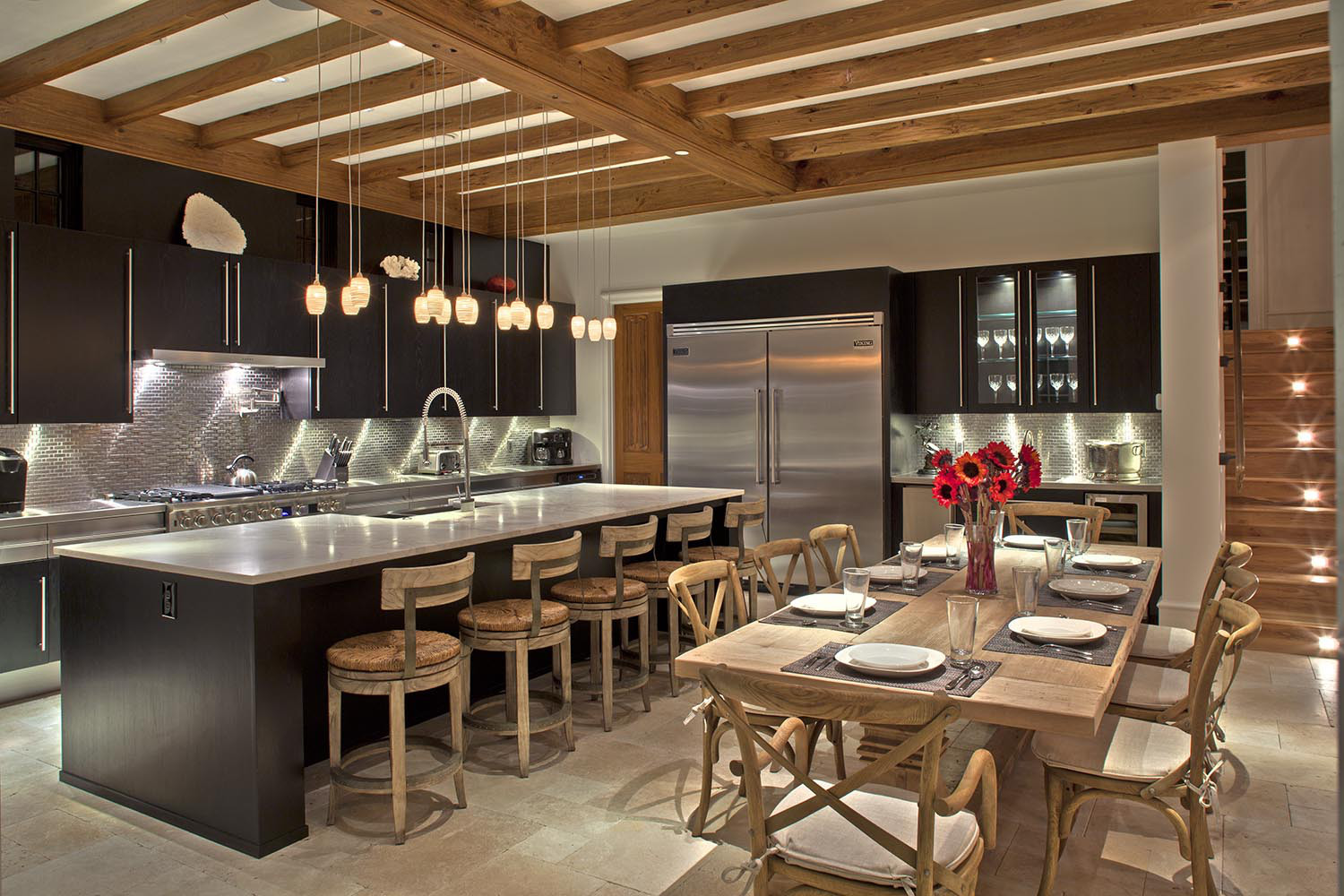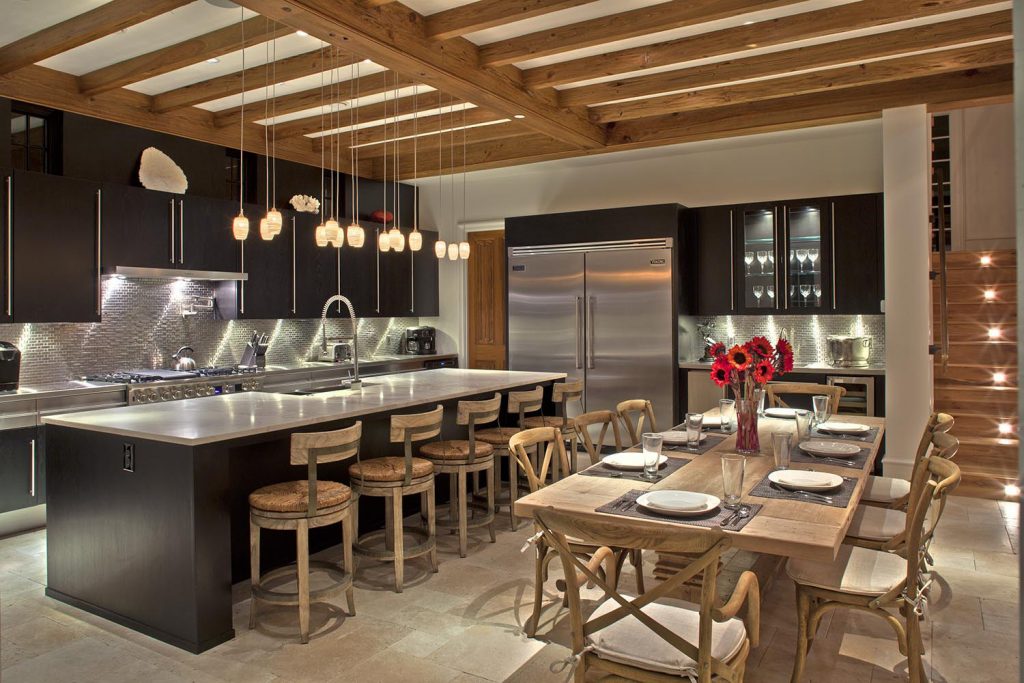 Combine styles.
Patterns can play a big role in how the tile comes together and the overall feel of the result. In some kitchens, more than one backsplash may be visible at a glance. For this Galvas Construction project, the main kitchen backsplash uses small neutral tiles in a mosaic pattern while the wet bar employs a distinctly different metallic style. They don't compete with each other and work together to give a warm, cozy feel.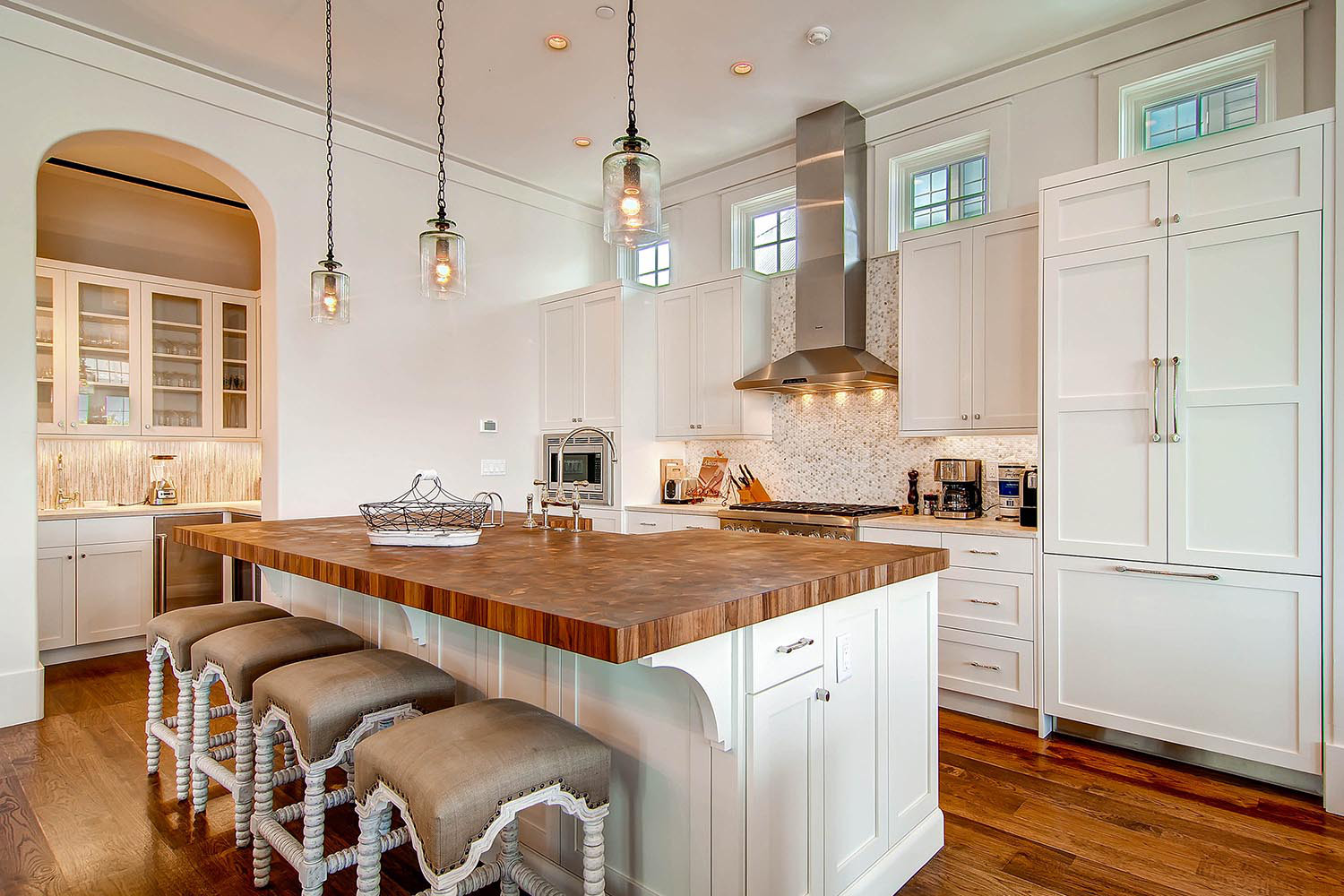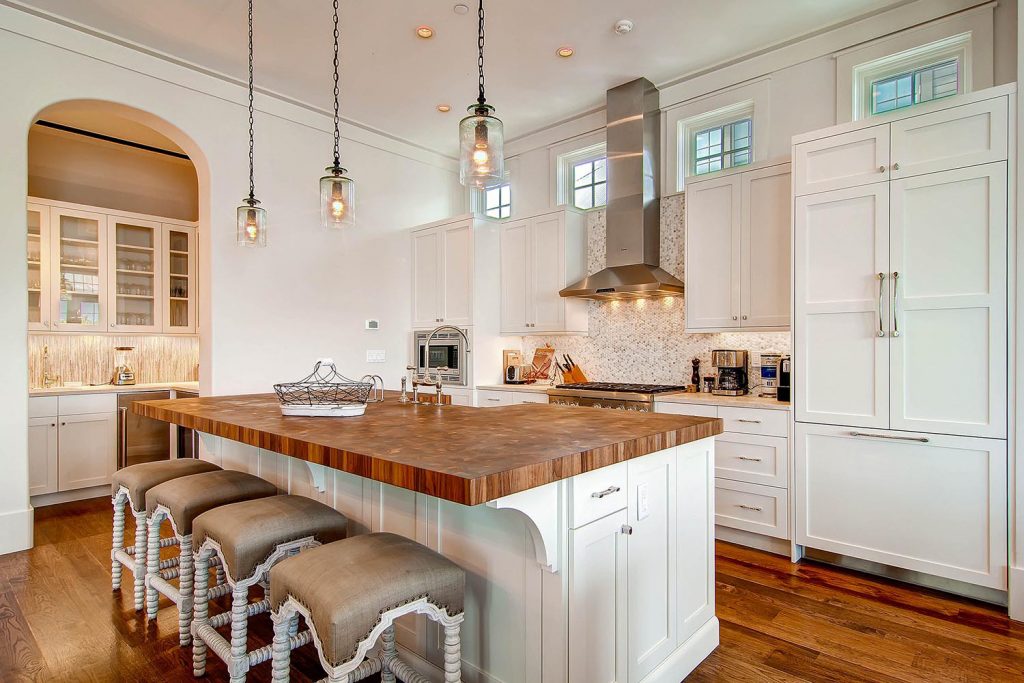 Finally, here are a few tips to ensure your kitchen backsplash project is as smooth as possible.
Make an inspiration board. Use Pinterest or an old-fashioned swipe file to see how different materials and colors look together.

Consider sustainable materials such as bamboo, cork and recycled glass, which come in an array of sizes.

Be sure to check ahead to ensure plenty of your selected tile is readily available. Specialty tiles can often take longer to receive, based on stock levels and demand.

Consider wear and tear. Inquire about how often and how easily the material needs to be cleaned. Determine if grout and tile warrant sealing to stay fresh and clean longer.
For more information about Galvas Construction, contact us here.